How the Pros Clean Up After Sewer Damage
1/21/2021 (Permalink)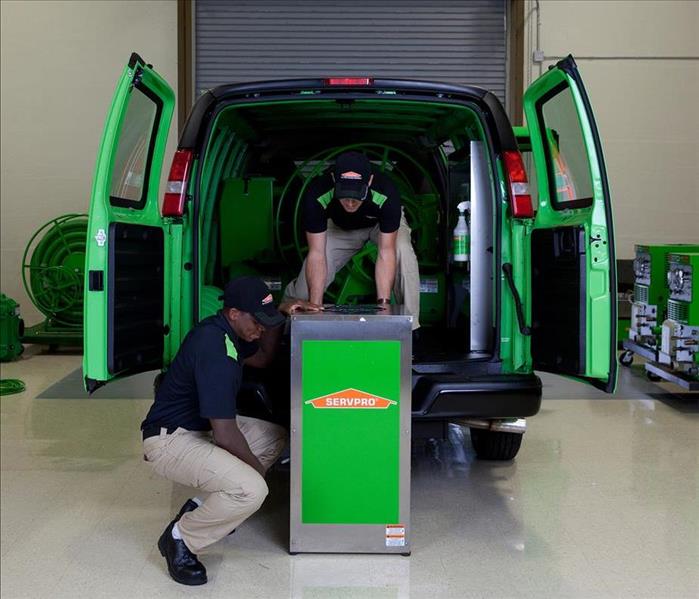 If you need help with sewer clean up at home, a team of qualified professionals can get the job done
As if a flooded home isn't enough cause for concern, there may also be sewer damage on the property. Known as black water or category 3 water, this type of flooding threatens building materials, furniture, electronics and personal belongings. You should never try to handle sewer cleanup on your own. Instead, enlist the services of a professional flood restoration company to help. The pros have what it takes to make your home livable once more.
Causes of Category 3 Flooding

If you encounter black water in your home, you typically know right away to stay far away from it. This water contains raw sewage, including human feces and other hazardous materials. It can infiltrate your home from a variety of sources:
An overflowing toilet

A ruptured sewage pipe in your home

A broken city sewer line or a sewer backup


What You Can Do
Avoid contact with black water. Make sure you get family members and pets out of the home as soon as possible. If it is safe to do so, turn off the main water to your home, especially if an overflowing toilet is the cause. You should then contact your local Round Rock, TX, utility company, followed by a sewer cleanup crew to help remove the water from your home.

What the Pros Do and Why Call Them
A team of professionals has experience cleaning up after category 3 water, whether it's from a flooded toilet or a sewer line problem. The professionals have protective equipment and high-powered tools to remove the water from your home. Technicians then can dry the affected area. Thorough disinfecting also ensures that no harmful components remain in your house.
If you need help with sewer clean up at home, a team of qualified professionals can get the job done efficiently and give you the peace of mind knowing you have a clean, restored house once again.