Infrared Cameras and Mold Detection
1/27/2021 (Permalink)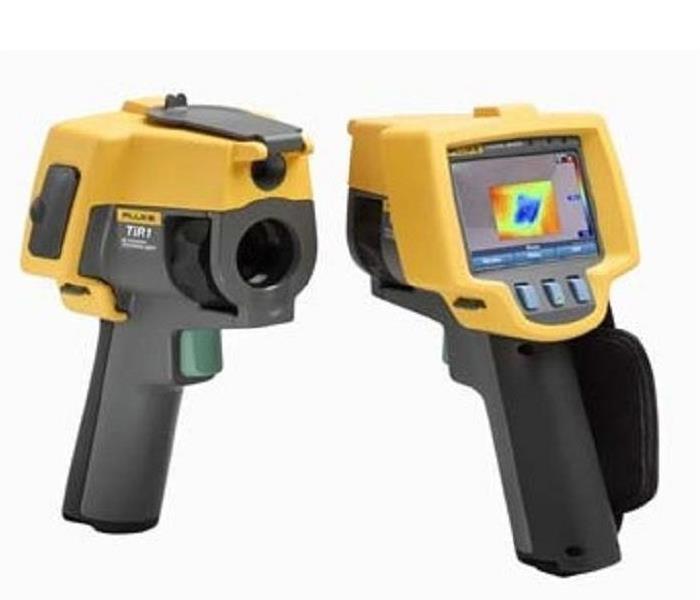 It is important that users of thermal imaging realize the temperature differential caused by insulation
Although you may be unable to see it, any mold smell inhabiting your office may be an indication of a fungal problem. Before tearing apart walls to find out if you have harmful growths in Round Rock, TX, use an infrared camera to determine whether hiring a professional mold removal team is actually necessary.
Mold Detection Via Smell

Any variety of fungus smell is cause for concern. Action must be taken if you detect odors that are:
Talked about as being earthy

Could be characterized as meaty

Reminiscent of wet socks

Similar to rotten wood


If you identify stenches that fit these descriptions, an investigative inquiry should be undertaken before additional mold damage has an opportunity to develop. An infrared camera can help you target the source of the disturbing mold smell you are experiencing and aid in locating it.

Mold Detection Via Infrared Camera
While infrared cameras are technically not mold detectors, they are highly useful when trying to locate nasty spores. They do so by visually representing colder areas that can be caused by water intrusion. When combined with a suspect mildew smell, the odds of fungal growth being present are significantly greater.
IR cameras are only useful in buildings with air conditioning, the reason being that temperature variations in spaces without indoor temperature controls are too insignificant to be of use. When sweeping your office, point your device toward exterior walls and roofs, as well as the foundation where moisture tends to collect.
It is important that users of thermal imaging realize the temperature differential caused by insulation. Elevations are another issue that needs to be recognized. Because heat rises, overloaded electrical boxes and transformers may display subtle unexpected temperature variations. Any misdiagnosis could trigger unnecessary construction work or failure to identify where mold exists.
A mold smell inside your office may be a warning sign of a situation that needs to be addressed. Utilize technology to be certain you have a problem ahead of turning your workspace into a construction zone.